6 Oct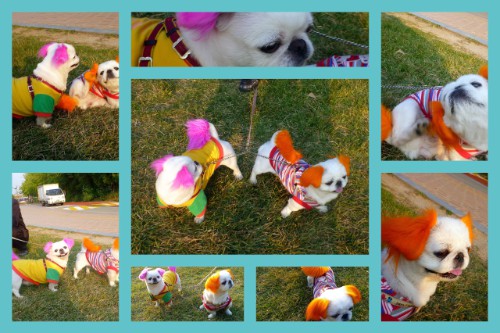 Today is the first post of a series I'm starting specifically for this blog entitled "Kandid Korea". Mainly it will be just images of things I come across in Korea that are unique to Korean culture and can hopefully give you some insight into the weird and wonderful parts of my current home. Please keep in mind when I say "weird" I mean it in the best possible way.
If you've been in Korea long enough you will discover certain things that might very well seem strange to you but are perfectly commonplace to most Koreans. Some are shocking, unnerving, exciting, lovely or in this case straight up bizarre. This guy was nice enough to let me snap a few pics of these cuties!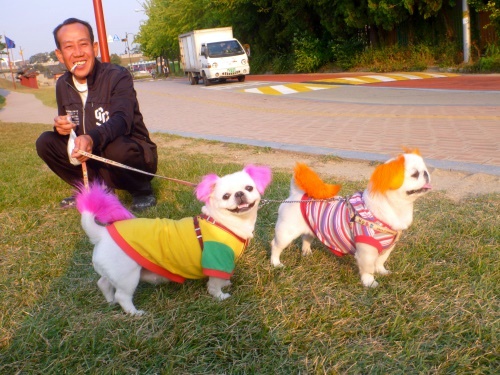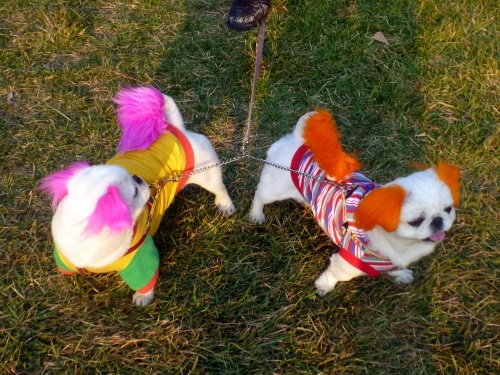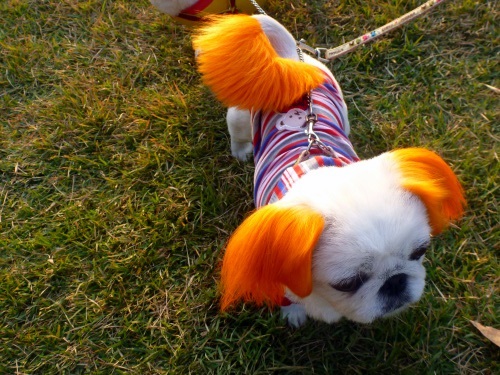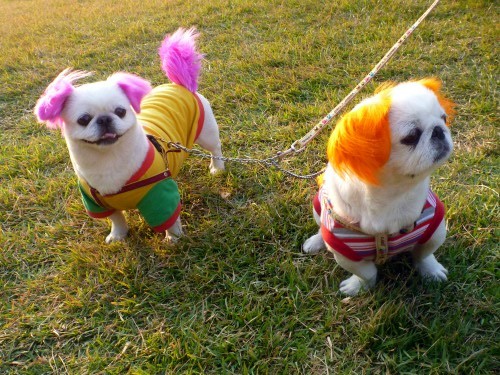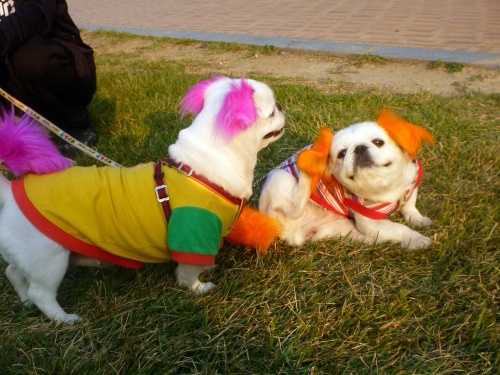 Although I never went this far I can relate to the desire to give your dog some style. I once gave my dog a faux hawk that was dyed red with food coloring. I thought he looked bad-ass but my parents were not exactly excited. He on the other hand didn't seem to care either way – just like these guys.
P.S. Food coloring doesn't work very well as a hair dye and just washes right out.